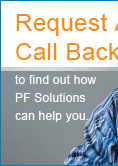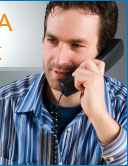 What We Do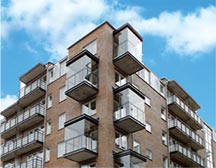 Design and build solid concrete structures.
Design entire structure from your frozen architect's drawings.
Fabricate formwork panels in factory, including all openings.
Erect formwork panels on site.
Supply and cast all concrete for walls and slabs.
ESupply and fix all reinforcement for walls and slabs.
Tape and joint walls ready for decoration.
Introduction to the PFSolutions System Continued
Design Programme
Upon receipt of frozen architect's drawings, PFSolutions proceed to design the building for approval by the clients design team. This task can be carried out within 2 weeks assuming sufficient information is provided. After this design is approved PFSolutions require an 8 weeks period to produce fabrication drawings, manufacture the system and commence transportation to site.
Construction Programme
PFSolutions generally divide up typical residential blocks into sections varying in floor area from 500 to 700m2. This facilitates the construction to progress in manageable areas of between 5 and 8 apartments at a time. PFSolutions construct up to 3 of these sections concurrently but allowing continuity for M&E installation between each section. The duration to complete a floor of a typical residential building is 2½ weeks. This will include all walls, slabs, beams and stairs erected, reinforcement fixed, M&E installation complete and concrete cast. Construction of the subsequent levels of the building commences immediately afterwards.